THE NEW YORK TIMES ⎟ A.J. Goldmann ⎟ April 11, 2019
ON THE FIND FESTIVAL PERFORMANCE AT THE SCHAUBÜHNE, BERLIN

A far more ambitious Studio production was Post Humains, by the French-Canadian director Dominique Leclerc, a fascinating two-hour show about the merging of man and machine. Ms. Leclerc and three other actors offer an absorbing and occasionally interactive lesson about the brave new world of cyborg technology and philosophy. Full of humor, finely honed observations and versatile performances, it is a deeply human exploration of a technologically complex theme.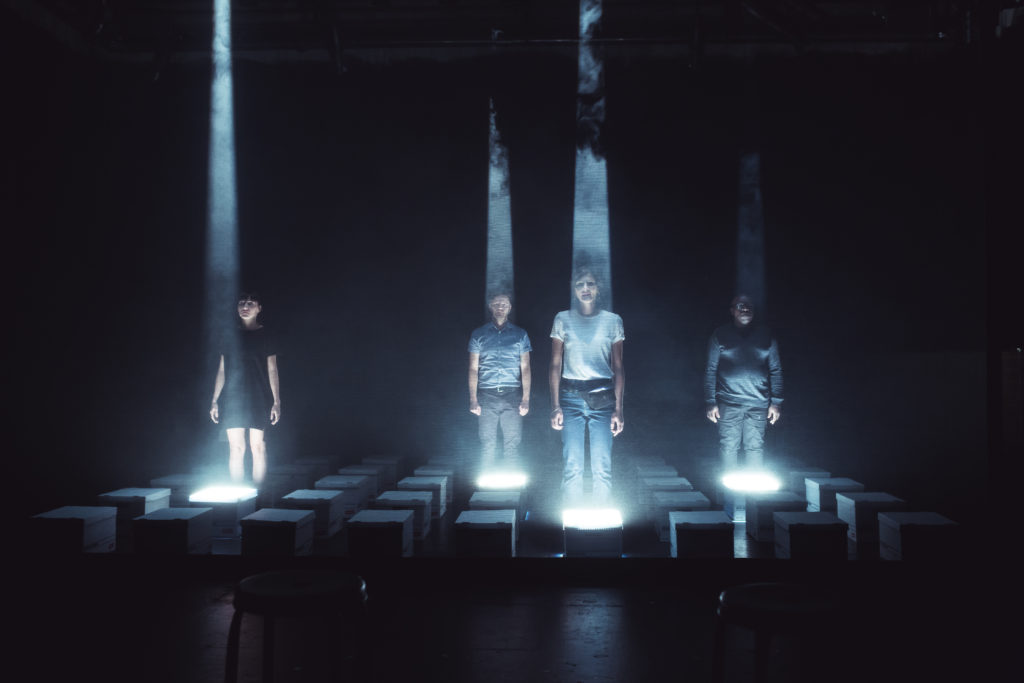 Plusieurs des technologies que nous développons ont pour objectif notre augmentation corporelle et cognitive. Nous sommes plus que jamais devenus les créateurs de nous-mêmes. Qui sont ceux qui nous rêvent ?